If you thought you'd already seen it all for 2023, look no further than May 21st at Walter Pyramid in Long Beach, California as confirmation that things are only getting hotter. New Japan Pro-Wrestling is hosting their Resurgence pay-per-view event under their NJPW STRONG banner, used to distinguish their events held on American soil.
NJPW Strong kicked off the year with a historic Battle in the Valley show that marked the NJPW in-ring debut of Mercedes Moné (f.k.a Sasha Banks in WWE) where she defeated the first-ever IWGP Women's Champion and fellow global superstar KAIRI in a double main event to win the title.
Moné defended the title successfully against two of Stardom's brightest young talents, Hazuki and High-Speed Champion, AZM, in a fast-paced triple threat match at NJPW's April 8th Sakura Genesis event in Tokyo. Later that month at Stardom's massive Allstar Grand Queendom event, Moné lost the IWGP Women's Championship to Stardom icon, Mayu Iwatani. In backstage comments after the match, Moné expressed that her work with New Japan was far from over and confirmed her participation on May 21's Resurgence show in Long Beach, which she referred to as her "cousin's house", a nod to her famous relative, the legendary Snoop Dogg.
Days after Moné stated her intentions to be in Long Beach, New Japan Pro Wrestling announced a one-night-only tournament at Resurgence to determine the inaugural NJPW Strong Women's Champion. As the newly minted women's division in NJPW continues to grow in Japan, it was decided that building a dedicated women's division for its American subsidiary was just as imperative.
"Now, we've got two championships, one headlined in Japan and now the STRONG Women's Championship. We're trying to give women that representation and give them a great place to show professional wrestling." New Japan Pro Wrestling's Rocky Romero said, per Fightful.
The tournament is comprised of four women wrestlers representing their respective promotions: Mercedes Moné (NJPW), Stephanie Vaquer (CMLL), Momo Kohgo (Stardom), and Willow Nightingale (AEW/ROH).
To start, Mercedes Moné will wrestle Stephanie Vaquer and Momo Kohgo will wrestle Willow Nightingale. The winners of both matches will advance to the Resurgence main event to crown the first-ever NJPW Strong Women's Champion.
The CEO is easily the most recognizable woman in this tournament. It would take all day to list off all of her accolades, both inside & outside of the ring, and she continues to add to the lengthy list by the second. If you asked the other women in the tournament, they'd probably mention her as one of their inspirations. Mercedes Moné is quite frankly the greatest North American woman wrestler to ever lace up a pair of boots and she's on a mission to become the undisputed G.O.A.T.
Her short but impactful tenure in New Japan/Stardom has only helped her case. She is known for her over-the-top personality, passionate heel performances, and willingness to do whatever it takes to win. Moné is no stranger to making history and becoming the first NJPW Strong Women's Champion would be a beautiful feather to add to her cap but she has some stiff competition to go through before she can once again call herself a champion.
Match(es) to Watch
Mercedes Moné vs AZM vs Hazuki for the IWGP Women's Championship – NJPW Sakura Genesis 2023 – This is my personal favorite match so far from Mercedes' post-WWE run and the match that I think will be the best reference for her upcoming match with Vaquer. This match was as high-speed as they come and highlighted Moné's lucha libre components of her move set. She's going to need to rely heavily on her lucha training against an accomplished luchadora like Vaquer but this match is also very technically sound which is also important when facing Vaquer.
Bonus: Sasha Banks vs Bayley for the NXT Women's Championship – NXT Takeover Brooklyn – This match is the modern-day mecca for women's wrestling. Ask around wrestling promotions across the world and you'll find women who point to this match as their inspiration as a wrestler, including Willow Nightingale. On Twitter recently, I pointed out that if Moné ends up facing Nightingale in the tournament final, Willow is possibly the purest babyface she's faced since Bayley in NXT. Mercedes does her best work up against an underdog with a chip on their shoulder and no one fits that role better than Willow Nightingale.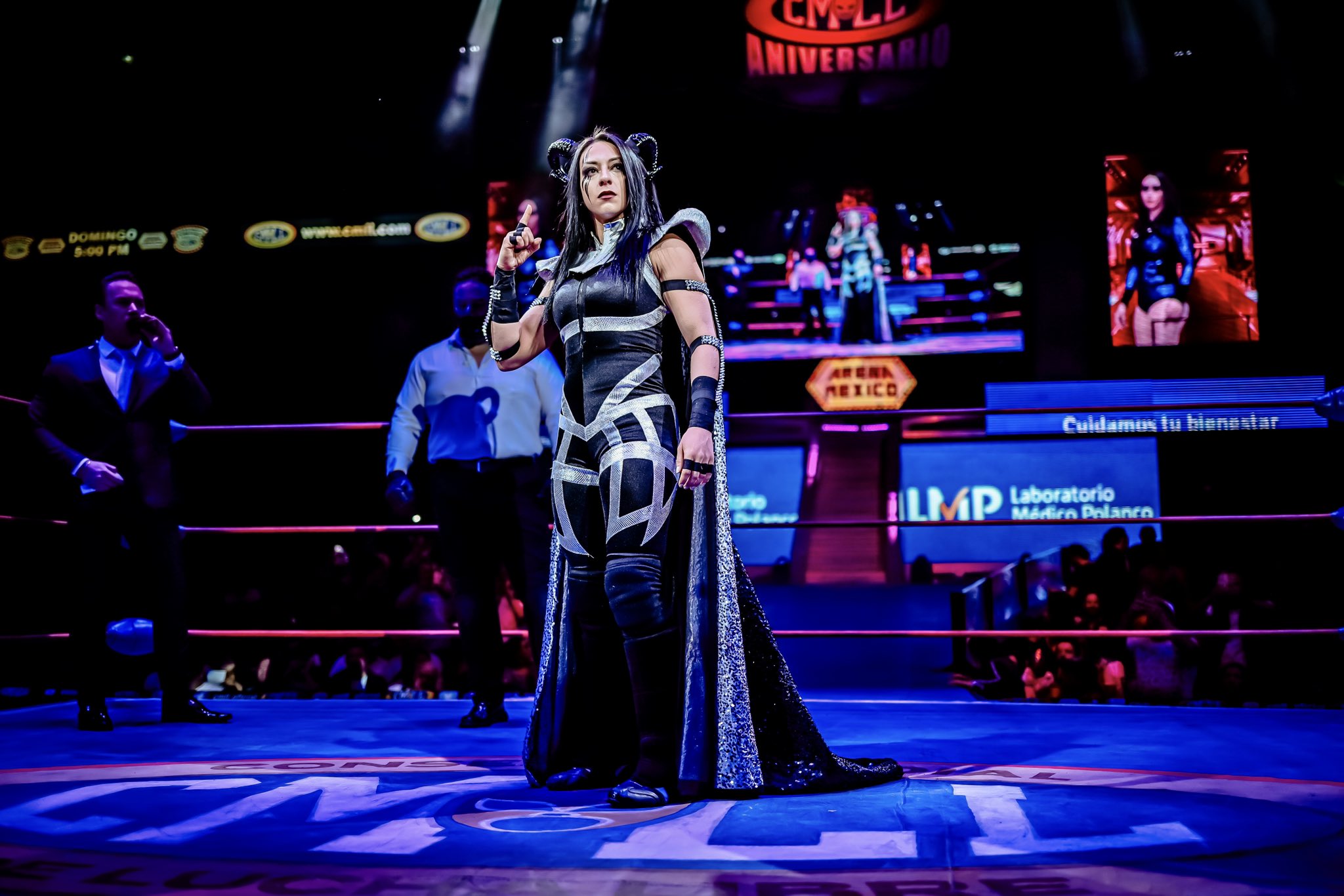 As seen across wrestling companies around the world, small and large, 2023 is the year of lucha libre! It was only right that a talented luchadora such as CMLL's Stephanie Vaquer was included in this tournament. Vaquer is world-traveled and accomplished in her own right, having wrestled for Stardom, Ice Ribbon, and TJPW in the past. She's wrestled in historic venues like Tokyo's Korakuen Hall and Mexico City's Arena Mexico.
Much like Moné was one-half of the inaugural Women's Tag Team Champions in WWE, Stephanie Vaquer also made history by becoming one-half of CMLL's first-ever Occidente Women's Tag Team Champions, a title she continues to hold as of the time this was written. Vaquer is a 10-year wrestling veteran but is eager to continue proving herself around the world. Although she's not a favorite to advance to the finals, Vaquer is a force to be reckoned with and should not be taken lightly.
Match to Watch
Stephanie Vaquer vs Princesa Sugehit for the CMLL World Women's Title – This match is a great one to watch to get a grasp of Vaquer's abilities. It's a fast-paced, two-out-of-three falls match on lucha libre's home turf. Even so, that doesn't mean that Vaquer's move set is limited to an aerial-based offense. Here, you get to see Stephanie Vaquer's technical prowess. You'll also notice some similarities with none other than Mercedes Moné when it comes to favoring double knee attacks and cross-face submission holds. It will be interesting to see how their shared maneuvers will play out in their match.
Momo Kohgo
Out of all of the competitors in this tournament, Momo Kohgo has the least amount of experience but don't let that cause any confusion, she is very much a star on the rise. Her wrestling career began in 2019 but she's been well-traveled, competing for Pro Wrestling Wave, Ice Ribbon, CMLL, and her current promotion, Stardom. In Stardom, Kohgo is a member of the STARS faction headed by icon & IWGP Women's Champion, Mayu Iwatani.
She hasn't gotten many singles match opportunities, especially not one on this grand of a scale but Kohgo continues to display improvement every time she steps in the ring. Expect her to take some crazy bumps and showcase her resilient & tenacious spirit. Kohgo can also speak Japanese, English, and Spanish. Her multilingual nature and genuine likability will be a major asset as she works to connect with fans in Long Beach against a beloved babyface like Willow Nightingale.
Match to Watch
Momo Kohgo vs AZM for the High-Speed Championship – Stardom MidSummer Champions 2022 – This is Momo Kohgo's best singles match to date. Although this match ended in defeat, Kohgo proved she is not to be underestimated. She was up against the young ring general, AZM, and still managed to hold her own and put up the fight of her life. Her move set encompasses a lot of lucha libre elements much like other women in the NJPW Strong Women's Tournament. Against a powerhouse like Willow Nightingale, Kohgo will need to heavily rely on her speed & agility to compensate for the size & strength differences between her and her opponent.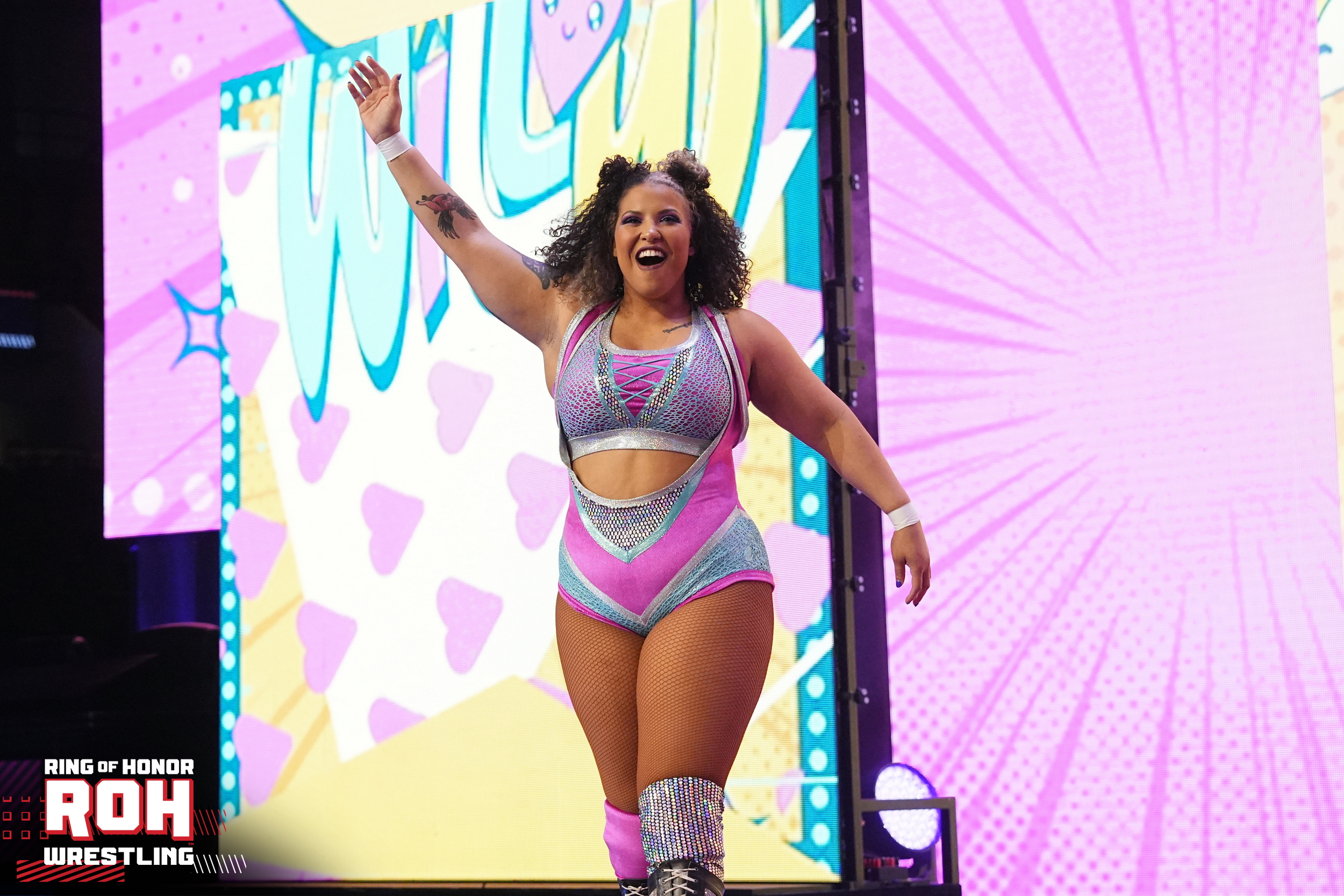 When you hear Willow Nightingale's entrance music hit and watch her brilliant smile warm up the room, you instantly realize that you're witnessing a type of connection with the crowd that hasn't been seen before in pro wrestling. Nightingale has been wrestling since 2015 but is well-known for her current tenures with AEW and ROH. She is one of only two women in the NJPW Strong Women's Tournament who is familiar to mainstream television wrestling audiences so it's no secret that she is a fan favorite wherever she goes, especially in a tournament to crown the first NJPW Strong Women's Champion.
In addition to her work in AEW & ROH, the woman known as "The Babe With The Power" is well established on the independent circuit and did a tour of Japan with TJPW (Tokyo Joshi Pro Wrestling) in late 2022. Despite her sunshine demeanor, Nightingale has a mean streak she can tap into during her matches which makes her the biggest wild card in this tournament. Over the past year, Willow Nightingale has come so close to winning gold but always seems to fall short. This tournament is an opportunity to change that and her opponent(s) should expect her to bring her A-game to secure victory.
Match to Watch
Willow Nightingale vs Athena for the ROH Women's World Championship – ROH on HonorClub #2 – This match is the epitome of the things that make women's wrestling so special. Willow Nightingale was a defiant babyface here against a brutal, sadistic, & dominant heel champion in Athena. Although Nightingale was the underdog here, her strength and power shined in this match as well as her ability to gain energy from the crowds she performs in front of. She has an aggressive side that comes out to play during big matches. Expect to see that come out during this tournament. Her famous "Pounce" is a move that Momo Kohgo is going to need to keep her eyes peeled to avoid.
No matter how this tournament ends, Sunday, May 21st at Walter Pyramid will be a historic night. In addition to crowning the inaugural NJPW Strong Women's Champion, women will receive main event billing at a NJPW show for the second time and for the first time ever, two women will singlehandedly main event a New Japan Pro Wrestling PPV. Stephanie Vaquer will become the first South American woman to compete in New Japan Pro Wrestling.
If Momo Kohgo manages to win her first match, she will become the second Stardom-contracted talent to win a New Japan Pro Wrestling singles match on American soil, the first being her STARS faction leader Mayu Iwatani at 2022's NJPW Rumble on 44th Street. If Moné & Nightingale end up in the finals, for only the second time in history, two Black women will headline a PPV for a major wrestling promotion. The first time that occurred was in 2021 when Moné (f.k.a Sasha Banks) faced Bianca Belair in the main event of Wrestlemania 37.
It's widely expected for Moné & Nightingale to end up in the final, largely due to the fact that their star power and popularity with the crowd will be crucial to follow Will Ospreay and Hiroshi Tanahashi's much-anticipated battle to become #1 contender to Kenny Omega's IWGP United States Heavyweight Championship. However, don't count Stephanie Vaquer and Momo Kohgo out early. Even if you weren't familiar with these two heading into Resurgence, it's a safe bet you'll walk away from the show as a fan of them both. Women's wrestling is alive and well in 2023 and the next stop in Long Beach will be one of its biggest steps forward thus far.
NJPW STRONG Resurgence takes place on Sunday, May 21st at 4:20 PM PST / 7:20 PM EST at Walter Pyramid in Long Beach, California. Tickets are still available and can be purchased here. The show will be streamed live on PPV via NJPW World for $22.30.
Tagged:
CMLL
Joshi
Mercedes Monè
Momo Kohgo
NJPW
Stardom
willow nightingale
womens wrestling
womens wrestling talk