Happy New Year! Let us heat up the new year with some wrestling down in ATL!
Battle Slam Dream takes place two weeks from today in Atlanta Georgia. This event brings the world of wrestling together with the history of hip-hop. With live performances and matches all night, you do not want to miss another Battle Slam!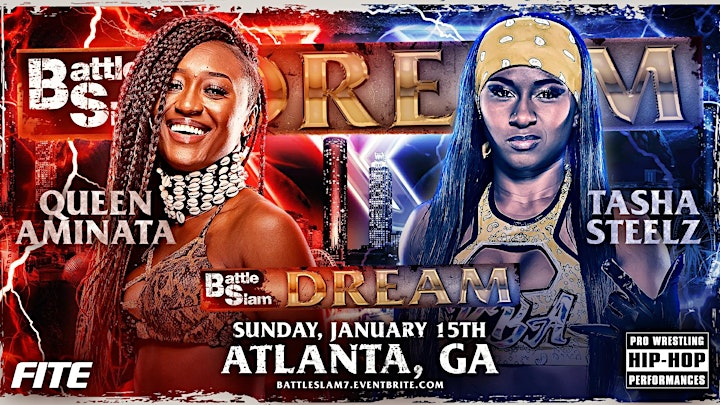 So far, there are two women's matches planned for this event. First up, the undefeated Queen Aminata and The Boricua Badass Tasha Steelz will have their well-awaited rematch. The last time these two met in the ring at Battle Slam, the match ends in no contest.
As Queen looks to extend her undefeated streak, Steelz is looking to pick up her first Battle Slam victory. With egos aside, something big is about to happen. Are you ready?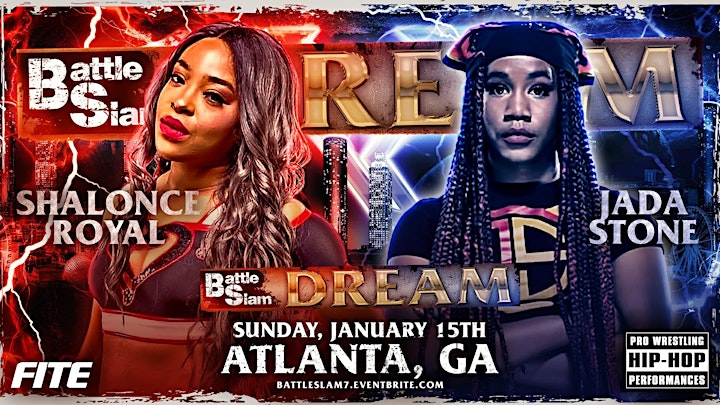 In addition, the current OVW Women's Champion, Shalonce Royal takes on her close friend Jada Stone. At Battle Slam Aftermath, the two found themselves in a tag match after a sudden brawl. Unfortunately, they were defeated by Ashley D'Amboise and Hyena Hera.
This time, things are different as Shalonce and Jada find themselves across from one another as opponents. With winning on the line, how will their friendship play out in the ring?
Be sure to check out our interviews with Shalonce Royal and Jada Stone available now.
Other matches on the card:
KC Navarro versus Kevin Knight, Vendetta Survival Match
Speedball Mike Bailey vs. Myron Reed
JDX vs. Anthony Henry
Shoot Taylor vs. Cole Carter
The Salt Shakkas will be in the building for this event. All coverage from Battle Slam Dream will be posted to all of our social media platforms.
Tickets are still on sale. Click here to purchase.
Tagged:
battle slam
jada stone
queen aminata
Shalonce Royal
Tasha Steelz