Two Matches Announced For Battle Slam
Battle Slam: Thriller takes place on Sunday, October 30th in Atlanta Georgia. So far, two matches have been set. AEW's Living Dead Girl, Abadon, faces off with The Kick Demon, Janai Kai. In addition, the king herself, KiLynn King, will go one-on-one with the undefeated Queen Aminata.
Battle Of the Crown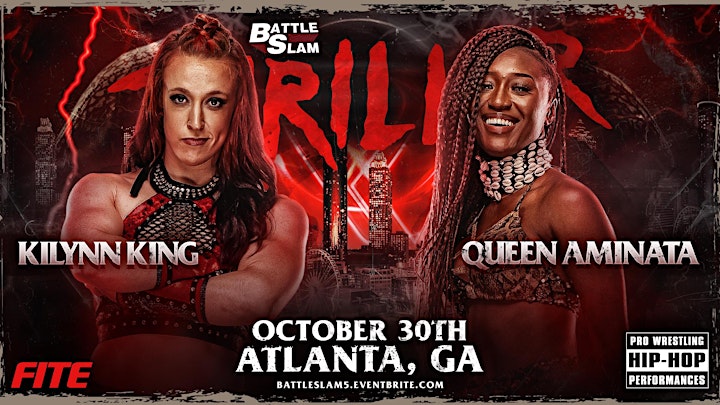 Nevertheless, this match between KiLynn King and Queen Aminata is a true tale and battle of the crown. As many know, Queen Aminata is yet to be beaten at Battle Slam. She continues to impress the crowd and reign supreme.
On the other hand, King may not be undefeated, but her presence is known in many promotions. She continues to dominate the field in NWA and is notable for her work in AEW.
Abadon vs. Janai Kai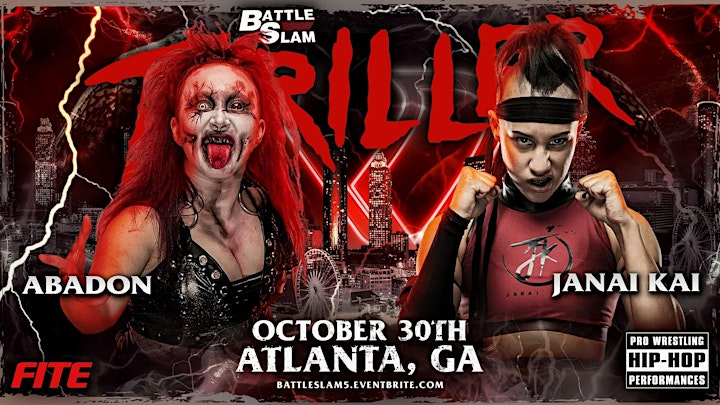 Many would say that Abadon is the perfect competitor for this event. However, this match will not be an easy task. Janai Kai has some experience within Battle Slam and this time she is looking for the win.
In addition, Battle Slam will be hosting a Halloween costume contest for the best hip-hop and professional wrestling costume. The winner will win VIP Front row tickets, a cash prize, and exclusive merch!
As more matches are announced, we will have more information on this event. Tickets are currently on sale, and we will be live in the building.
Tagged:
Abadon
battle slam
Janai Kai
KiLynn King
queen aminata