For years, the men dominated every single Hell in a Cell match over and over again. In most cases, we are given the same competitors including the likes of Undertaker, Shawn Michaels, and Triple H. And then it happened.
On October 30th, 2016, the women entered hell for the first time in WWE history. Finally, a moment where fans could be a witness to greatness. At the time, there was no other feud more fitting than Charlotte Flair and Sasha Banks.
The Greatest Feud Of The Women's Evolution
The significance of this match lies mostly in the story, long before these women met in the cell. The placement of their feud was perfect as it intensified week after week. Furthermore, their feud was getting to a point of no return and there was absolutely nowhere else for these women to go.
Some say this match fell short, made Sasha appear weak, and Charlotte as a "Wrestling God." I beg to differ. No matter who won in the end, we won.
Before the match even started, we did not know if Sasha was going to pull through. The sneak attack from Charlotte set the tone for the entire match, leaving fans utterly speechless.
Many said that this match failed to live up to the expectation, trying to diminish the importance of seeing two women in this position. Every match does not go as planned and every spot does not hit its mark. Many wanted Sasha to get her hometown victory and felt the win by Charlotte took away from the moment.
However, I must disagree. A babyface winning in their hometown? Such a Cinderella story, right? All in all, we are very aware of how that normally goes. In the end, that loss built a long-time story.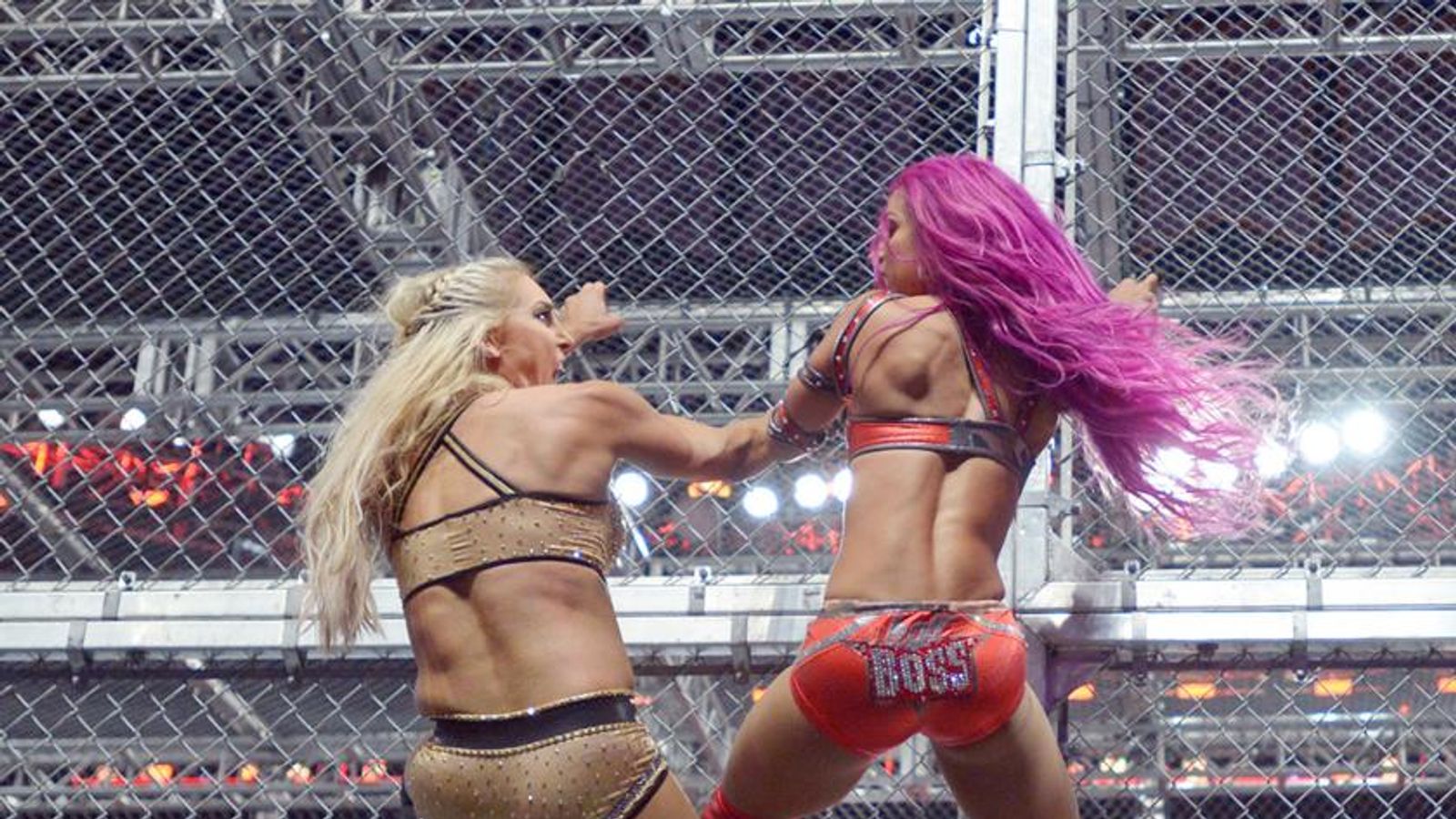 Another One
In 2016, this match along with their feud awarded women for the first time as PWI Feud of the Year. Whether you like it or not, Charlotte Flair and Sasha Banks opened doors in women wrestling and continue to do so today. This match deserves just as much recognition as the men's Hell in a Cell matches and will be talked about for years to come. There is a trademark that is formed that will forever be embedded in the history of women's wrestling.
Check my Top 5 matches from Charlotte Flair and Sasha Banks along with my article discussing the history of The Four Horsewomen. Be sure to check out more articles on the history of women's wrestling exclusively here on Women's Wrestling Talk!